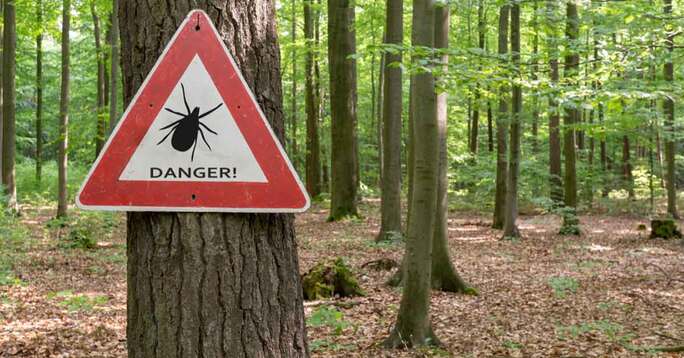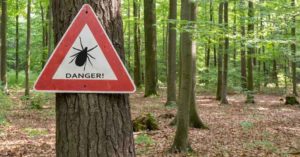 The weather is getting warmer, family and friends are getting together, and you may want to scratch that itch to travel. There are multiple popular vacation destinations in the United States from which to choose. BusinessInsider.com places California, Florida, and Texas within the top seven most popular states in the U.S. that attract tourists. There are many landmarks to see in these states, but there are also various species of ticks that you can encounter. East End Tick Control® is here to advise you about the ticks found in those states so you can correctly identify them and protect yourself and your loved ones.
The Pacific Coast Tick of California
The most common tick species found in California is the Pacific Coast tick. They are typically found in areas that are not well-shaded, such as trails and shrub lands. Pacific Coast ticks can be dangerous because they can carry the pathogen that causes Rocky Mountain spotted fever and transmit it to dogs, cats, and humans. Residents can spot these ticks all year long, but Web.Uri.edu states that they are the most prevalent during April and May. Adult Pacific Coast ticks are reddish-brown and you can recognize the males by the black and white spotted pattern on their back.
The Florida Lone Star Tick
One of the tick species that reside in Florida is the Lone Star tick. They dwell in locations with very few trees, including grass fields or walkways. Lone Star ticks receive nourishment from feeding various mammals, such as mice, deer, and humans. A diseased Lone Star tick can infect you with Southern Tick Associated Rash Illness, or STARI for short, explains TickSafety.com. You can quickly identify the female by a white, vaguely circular dot on the back of their round, auburn bodies. On the other hand, the males have a black pattern on their back
The Texas Brown Dog Tick
The Brown Dog tick is generally observed in outdoor areas with warmer climates, such as Texas. They are very adaptable and can be found in many other locations. As their name implies, the Brown Dog tick has a brown body and typically feeds on dogs. Their body is oval and flattened, but it expands as they feed. Unlike other ticks, PestWorld.org states that if a Brown Dog tick gets into your home, they can live out their entire life cycle indoors if they find a reliable host, which is usually a dog.
Trust East End Tick Control® To Remove Ticks from Your Property
The pest control professionals of East End Tick Control® have in-depth knowledge on effective tick control and how to get rid of them for good. We have successfully rid homes of ticks for over 20 years across the entire East End of Long Island, New York. We utilize traditional and organic pest control methods and know just the right approach to solving pest problems. Get started today by getting a free estimate or give our experts a call at (631) 287-9700 if you live in the Southampton area, (631) 324-9700 if you live in the East Hampton area, or (631) 765-9700 if you live in the Southold area.