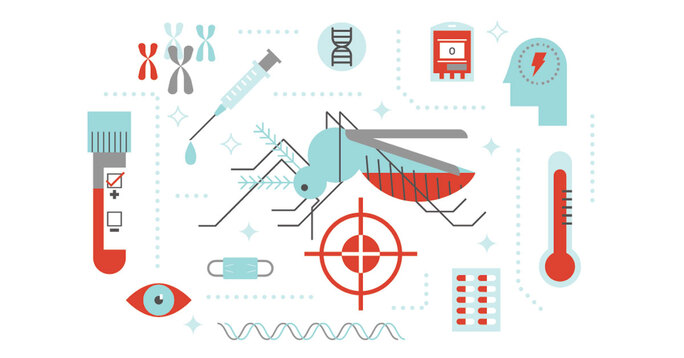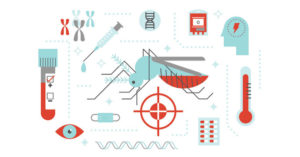 When you and your family are outdoors this spring having picnics, going on walks, and having cookouts, the last thing you should be worried about is pesky mosquitos. Mosquitos are not only irritating and space invading, but they can also be a threat to your health if they are carrying disease(s). The experts at East End Tick and Mosquito Control® are here to share our in-depth knowledge about mosquitos, the diseases they can transmit, and how to protect yourself from getting bit.
West Nile Virus

West Nile virus is the most spread mosquito-borne disease in the United States. The CDC states that many people infected with the West Nile virus, about 8 out of 10, do not experience symptoms. The few that do may have a fever followed by headaches and body aches. An even smaller amount of infected people, about 1 in 150, suffer from severe symptoms that attack the central nervous system, such as encephalitis.

There is no vaccine or antiviral available, but mild West Nile virus symptoms, such as fever and body aches, can be treated with over-the-counter pain medication. More severe cases of West Nile virus require treatment in a hospital.

Zika Virus

Infected Aedes mosquitoes, which originated in tropical and subtropical regions, are primarily responsible for transmitting the Zika virus. This virus lives in the body anywhere from three to 14 days before symptoms present themselves, if at all.

Most people infected with the Zika virus do not experience symptoms, states WHO.int. However, patients who do typically experience mild symptoms, including fever, joint pain, and headaches. Infected pregnant women are especially at risk because the Zika virus can cause congenital abnormalities and even fetal loss.

There is no official treatment for the Zika virus. Luckily, doctors can treat mild symptoms with common over-the-counter medications. If symptoms do not decrease over time, seek professional medical care.

Malaria

Malaria is a disease caused by a parasite and is commonly spread by infected mosquitos. This mosquito-borne disease is more prevalent in tropical regions, such as Africa, but there are still cases in the United States from travelers.

Symptoms of malaria include fever, shaking chills, and a rapid heart rate. Serious complications can arise if left untreated, such as organ failure and breathing problems, explains MayoClinic.com. Treatment of malaria requires prescription drugs that will kill the parasite. Artemisinin-based combination therapies (ACTs) and chloroquine phosphate are the two most commonly prescribed drugs to treat malaria.
How to Protect Yourself from Mosquitoes
There are various ways to protect yourself from getting bit by a mosquito this spring. When you go outside, try to opt for thick and loose-fitting full-length clothing that is light in color.
Mosquitos will bite any exposed skin that they find, so try to cover as much of your skin as possible with long-sleeve shirts, long pants, and long socks. OneMedical.com states that bugs notice deeper, darker colors more than bright colors, so wearing light-colored clothing can help you stay out of sight. Loosely fitted and thick clothing decreases the chance of a mosquito's bite penetrating your clothes and breaking through your skin if one lands on you. Some over-the-counter sprays and lotions can be effective in helping to deter mosquitoes, so be sure to check your local drug store.
East End Tick and Mosquito Control® Eliminates Disease-Carrying Mosquitos
East End Tick and Mosquito Control® is a family-owned and operated pest extermination company specializing in tick and mosquito control since 1997. We utilize only the most effective pest control methods, including traditional and organic options. Get a free estimate today or call (631) 287-9700 to speak to a pest control expert at our main office.