Premier Tick Removal and Mosquito Control in Shelter Island, NY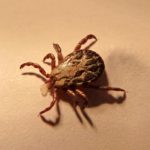 If you are tired of having ticks and mosquitos invading your house and yard, it might be time to give East End Tick Control® a call to get rid of those pesky bugs once and for all. Our experts know exactly what it takes to not only get rid of these ticks and pests, but how to keep them out of your yard for good. While our sprays are extremely effective, we also offer organic pest control alternatives that are safe and harmless to spray around your family and pets. East End Tick Control® has been in the business for nearly 20 years and we continue to be a leader in our industry today.
East End Tick Control® provides other services as well. We offer pre-party full yard spraying to protect your guests from mosquitos as well as a granular tick control treatment which kills ticks as they hatch and emerge from woodpiles, shrub beds, and other piles of leaves and debris. Since ticks emerge in mild winter temperatures, this treatment is ideal for families with pets and children.
So whether you live up near the Shelter Island Country Club, down near the South Ferry, or anywhere in between, East End Tick Control® has the necessary tools and experience to get those ticks and pests away from your property.



East End Tick Control® offers one of the top tick control services on Long Island and it shows. We are the first and only New York State licensed and dedicated tick and mosquito control specialists. It's no wonder that people in the east end of Long Island, from Sag Harbor to Greenport, trust East End Tick Control® for all of their pest control needs.
If you are tired of dealing with these outdoor bugs and pests and you want to reclaim your yard, then contact East End Tick Control® today at (631) 765-9700, email us, or fill out our contact form.