Tick Control and Mosquito Spraying Services in Orient Point, NY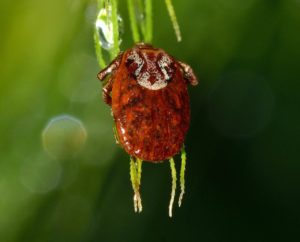 Do you have trouble with ticks and other outdoor pests outside of your home? Do you feel as if you've tried everything you can to get rid of them, but they keep coming back? Do you live in or near Orient Point? If so, then East End Tick Control can help you! We have the most recent equipment being used in the industry and we are always trying to find the best and most effective ways to eliminate ticks and bugs safely and efficiently. For nearly 20 years, East End Tick Control has been at the top of our industry, making sure that ticks and pests stay off of your property for good.
With our expertise, the local residents of Orient Point have depended on East End Tick Control for all of their outdoor pest needs. Whether you live near Orient Point County Park or down near Peter's Neck and Brown's Point, there's no job that is too big or too small for East End Tick Control.
East End Tick Control is New York State licensed and insured by the Department of Environmental Conservation, helping us maintain our level of excellent service to residents of the east end of Long Island. From Riverhead to East Marion, the east end of Long Island has been trusting East End Tick Control to keep pests away from their property for good.
It's time to take back your yard and keep ticks and pests away from your property. Call East End Tick Control at (631) 765-9700 or fill out a contact form today!