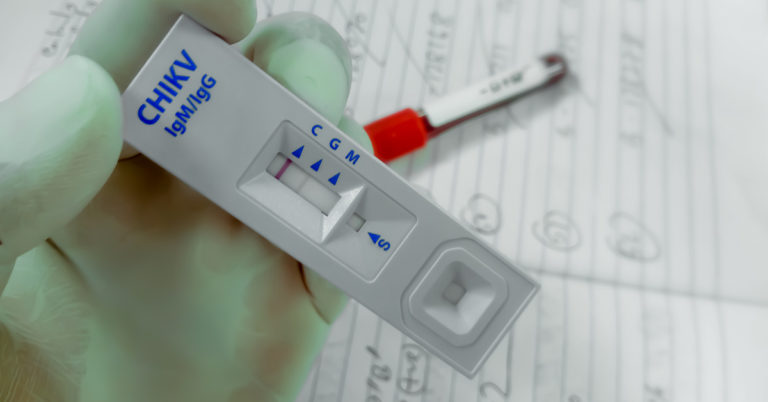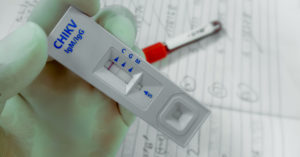 While the winter months can offer us a brief reprieve from some pests out in nature, it's always short-lived. One of the biggest persistent pests on Long Island remains the mosquito, an insect that's active most of the year from the spring going well into the fall. Not only do their bites cause itchiness and discomfort that can last days, but they also spread diseases.
Mosquitos are known for carrying several diseases, one of the most well-known of which is the West Nile Virus. Today we're going to highlight a lesser-known mosquito-borne illness, Chikungunya Fever. While this disease is rare in the United States, it has increased over the past decade. As travel continues to increase as the pandemic wanes, the risk of Chikungunya becoming more common here will increase. So, what do we need to know?
What Are the Symptoms of Chikungunya Fever?
Symptoms of Chikungunya Fever typically develop between three to seven days of the initial exposure. The most common symptoms are fever and joint pain. While fever won't necessarily persist for long, the joint pain can be crippling and severe and could linger for months. Accompanying symptoms may include headache and joint swelling in addition to joint pain. Another disease symptom is Chikungunya rash, which can occur in patches over the face, torso, and limbs.
How Is Chikungunya Detected?
The only way to detect if you have Chikungunya Fever is through a blood test. The Chikungunya virus remains detectable in your blood for at least a week. Because of this, it is vital that if you think you may have contracted this disease, you avoid mosquitos biting you again, as that is how the disease continues to spread.
Who Is at Risk for Chikungunya Fever?
Such as the case with many diseases, Chikungunya Fever will more severely impact infants and the elderly. Those with comorbidities, including heart disease, high blood pressure, or diabetes, will also be at higher risk for more severe symptoms from Chikungunya Fever. You are also more at risk if you travel to a part of the world where an outbreak occurs. It's always important to research where you're traveling beforehand for any diseases you may be at risk of contracting while abroad.
The only way to decrease your risk to zero is to keep mosquitos away from you and your family. And the best way to keep mosquitos away from your home is to consult with trusted mosquito control professionals in your area.
East End Tick Control® Can Help Protect You from Mosquito-Borne Illnesses
Mosquito-borne illnesses like Chikungunya Fever can have debilitating symptoms that last for months and, unfortunately, have no treatments or vaccines to fight against or prevent it. The only way to avoid some mosquito-borne illnesses is to avoid contact with a mosquito. If you reside on eastern Long Island, you need trusted mosquito control that is safe for your family and pets. For those living near Southampton, please call (631) 287-9700. If you are closer to East Hampton, please call (631) 324-9700. If you reside near Southold, please call (631) 765-9700. You can always send us a message, and we will get back to you as soon as possible